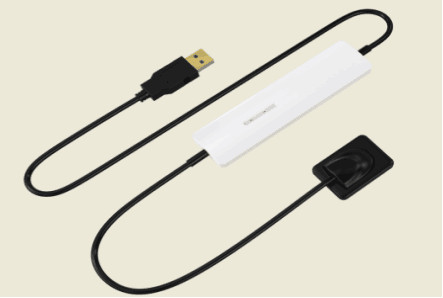 Add to Favorites
Share
Digital Sensor For X Ray Machine
Payment

Origin

China Mainland

Minimum Order

5

Packing

Pieces
Product Detail



Digital Sensor for X Ray Machine




Using Range




With supporting the use of Dental X-Ray machine , to update the x-ray machine from traditional film to digital image, and print the image by the printer.




Function & charactors

1.Long life

Up to 400000 times working life( save the 75% cost than the traditional shooting of the tooth.

2.High definition

19 million pixels, even the wispy root furcation can be found easily.

3.High efficiency

During the treatment , It is much important to getting the result quickly. The image will be showed in the screen within a few seconds.

4.The advanced technology of Dicom

Adoption of the most advanced Dicom technology , the collected images can be the evidence in the patient-hospital dispute, To protect the interests of doctors well.

5.Multi-user solutions

Mutiple user can share the Data store informations.

6.Powerful image management software

To improve the images quality through the image processing algorithm, meanwhile it is the powerful medical record management system. Doctros can add, edit and delete the medical records.

Spec data




1.Type of chip: CMOS APS

2.Optical fiber panel: Yes


3.Scintillator : Csl: Ti


4.Size: (small) 27.5*38.5mm (large) 32.3*44.3mm

5.Effective area:(small) 22.5*30mm 675mm²

(large) 27*36mm 972mm²

6.Pixels size:18.5µm

7.Images pixels:(small)1.9M(1600*1200)

(large) 2.7M(1920*1440)

8.Resolution (lp/mm):Theoretical:27

True:>20

9.operation system:Windows2000/xp/Win7/Win8(32bit&64bit)

10.Others:TWAIN Driver




Control box spec data:

Size(L*W*H):92*66*28mm

Connect with PC:USB2.0

Power supply:5.0V(4.25Vmin)

Current:500mAmax

Digitization:12 bits perpixel

Drive(windows):Free Driver(Windows)




Operating guide

1.Avoid to soaked in the liquid, do not sterilize in the liquid.

2.Must put the Disposable medical film to sterilize well.

3.To clean the sensor and the outer of the control box regularly, with the soft cloth and a little alcohol. Other detergents will damage the CMOS sensor or the control box.

4.Manufacturer are not responsible for the damage due to operator's unauthorized disassembly and misuse. Operators will bear all the risks.

4.Do not put the sensor to High pressure Autoclave.

Maintain Guide

1.Maintain it regularly as the circumstance may require, one time each month at least. The maintains including those items as below, should be done by the operator or qualified technician.

2.Check and confirm all the cables are not damaged.

3.Check the surface of the sensor to see does it have any damages, which will endanger the safe operation.

4.After the installation properly as per the manual, follow the manual 1.2.5 items, check and confirm the indicator light and software show normal..



3
YRS
Best Dent Equipment Co.,Limited
China
Favorites