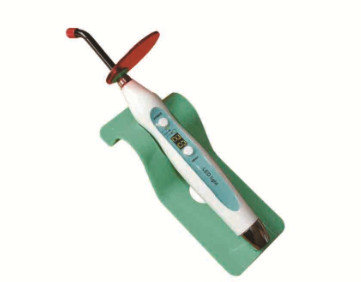 Add to Favorites
Share
Built Out LED Light Curing Unit
Payment

Origin

China Mainland

Minimum Order

5

Packing

Pieces
Product Detail
Built Out LED Light Curing unit

Model CS 35




LED light curing unit CS 35 is a charging plug dual-use light curing unit,with environmental white plastic shell.It has 2 types:Ordinary digital display screen and ultrawide digital display LCD screen.5W high power LED.When fully charged,it can be used independently;it also can be used with plug when battery is not enough.High permibility rate of glass fiber-optic,strong,flashing,gradually strong 3 modes,large capacity lithium battery,automatic standby/shutdown,low battery warning,suitable for all brands of resin materials;long standby time of 90 days or more. Be charged one time,in accordance with each working time of 20 seconds,it can be used continuously for more than 130 times.




Specification:

Power Supply:AC100V~240V 50Hz-60Hz

Lithium Battery voltage and Capacity :4.2V 1500mAh

Output voltage: main DC 4.2V


Suitable temperature:5~50 ?

Relative Humidity:=80%

Solidification Time and Depth: 5s/3mm

Light wave length:420~480nm

Light Intensity: 1200~2000mw/cm2

Gross Weight:1 KG

Size:300mmX200mmX90 mm




After years of development, the currently used photocuring machines in clinical use mainly include Quartz Tungsten Halogen (QTH), LED (Light Emitting Diode), Plasma Arc (PAC), argon ion Laser) and other light curing machine.









3
YRS
Best Dent Equipment Co.,Limited
China
Favorites